Kure Beach Holiday Whoobie Whatty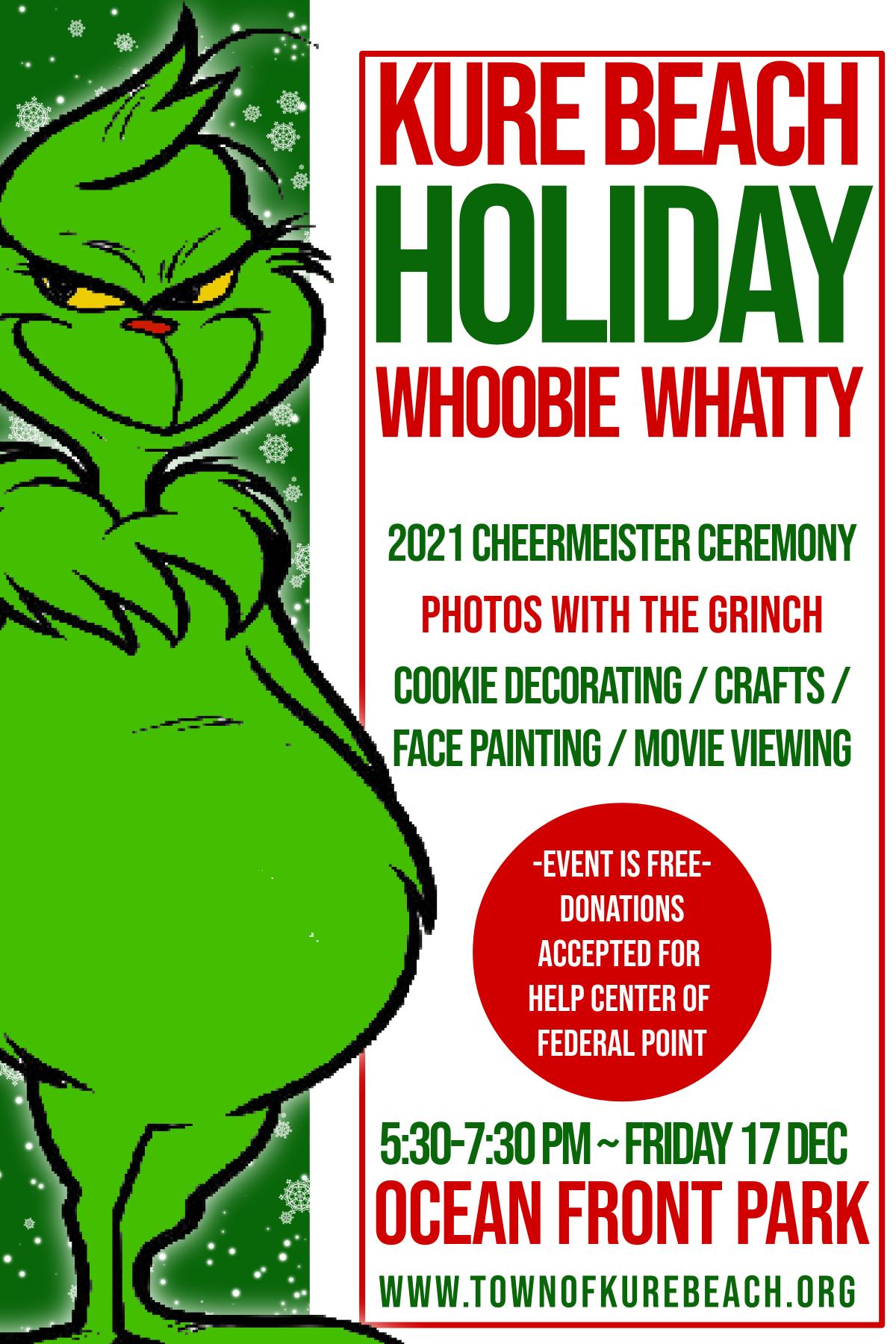 The inaugural Kure Beach Holiday Whoobie Whatty will be held on Friday, December 17th from 5:30-7:30 PM at the Ocean Front Park. Don your best Whoville attire and join us for a Grinch-themed celebration. The evening will kick off with the announcing of the 2021 Kure Beach Cheermeister, followed by a viewing of the 2000 version of "How the Grinch Stole Christmas." While the film is playing, you can visit different stations setup throughout the park for face painting, Grinch crafts, cookie decorating, and photos with the Grinch. This event is free to attend, but the Town will be collecting donations for the Help Center of Federal Point.
The Kure Beach Cheermeister will represent the most festively decorated home in Kure Beach, as voted by the public. If you would like to nominate your home, please submit the online form along with 2 photos of your decorated home by the deadline of 5pm on December 8th. The Town will only accept self-nominations, as permission needs to be granted to publish the home photos and address for voting purposes.