Bike/Ped Committee
Mission- To assist the Town Council of Kure Beach in the planning, funding, development and implementation of facilities and programs that will result in the increased safety and use of bicycle and pedestrian travel as a significant and beneficial mode of transportation and recreation, embracing innovation and being environmentally and socially responsible."
Bike/Ped Committee FAQs, please click here
BIKE/PED COMMITTEE INITIATIVES:
Visit the Year of the Trail website.

AARP WALK AUDIT
In 2020, the Committee conducted a walk audit of Fort Fisher Boulevard using the AARP Walk Audit form. To view the results of their work, please click here.
Tour de Blueberry 2023 - Kure Kruisers
The Kure Kruisers participated in the Tour de Blueberry on Saturday, June 17, 2023. There were well over 550 riders for the event with perfect weather conditions. The Kure Kruisers collectively road 200 miles. Fun was had by all! This ride provides the opportunity to give back to the community. Money raised last year provided donations to Burgaw Middle School, The NC Blueberry Festival Scholarship, Hamstead Hams, and the Terry Benjey Bicycle Foundation.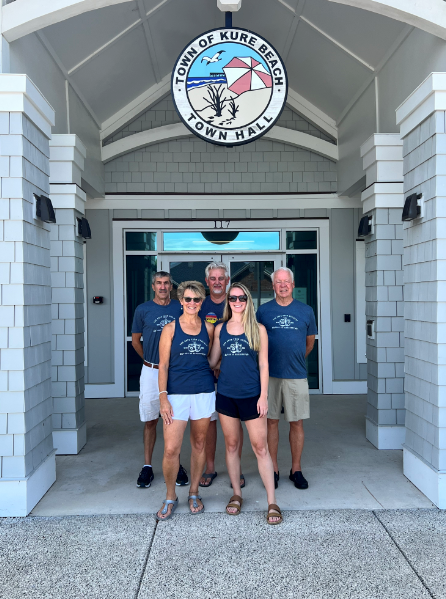 Pictured from left to right (back row): Jonathan Perrotto, Allen Oliver, and John Ellen
Pictured from left to right (front row): Eileen Clute, Kelly Clute
Not pictured: Will Reynolds
Bike Walk NC, September 14-16, 2023, Catawba College, Salisbury, NC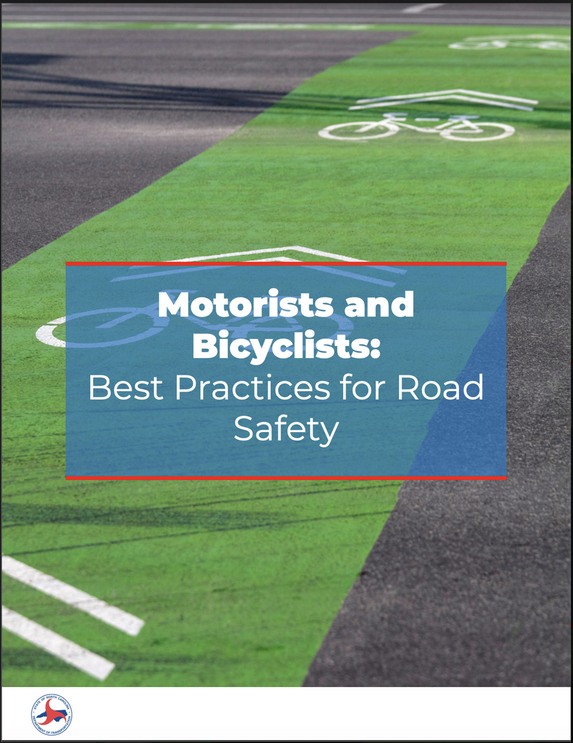 The North Carolina Department of Transportation (NCDOT) just released the manual "Motorists and Bicyclists: Best Practices for Road Safety," the first in a series of "Best Practices for Road Safety" manuals being developed by several NCDOT Safety Task Forces comprised of government and non-profit advocacy representatives. The goal of the document series is to identify best practices for all roadway users interacting with each other in different scenarios in and along North Carolina roadways.
NCDOT Motorists and Bicyclists: Best Practices for Road Safety manual addresses how motorists and bicyclists should interact with each other in the roadway environment
BikeWalkNC was proud to work closely with staff at NCDOT, and the Executive Committee for Highway Safety over the course of 15 months to create this important update. We hope that you will spend some time with this document to improve your knowledge of roadway safety.
Prior to working on the Best Practices manual, NCDOT's Integrated Mobility Division and BikeWalk NC partnered to create a series of educational videos about bicycle safety.
Each video contains important tips for safe cycling.